Project management
Operational excellence
Through outstanding operational excellence in project management InnSense wants to be the best performing partner with added value for its customers. Therefore, each project will be preceded by an extensive organizational, project and profile intake in which we analyse customer needs, framework and market after which we propose possible directions for solutions. These solutions will be described in a proposal. After the final project setup the proposal will be transferred to a mutual agreement with clear objectives, accountability and timelines.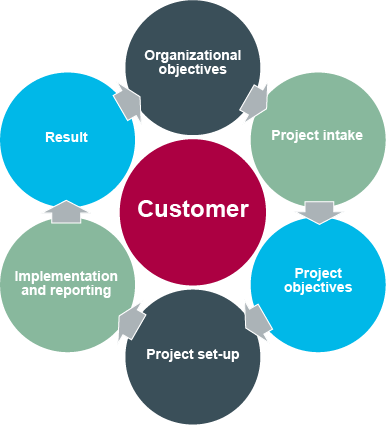 Projects range from the provision of a single expert to large, complex, integrated multidisciplinary teams with all necessary training, management, facilities and infrastructure.
Operational excellence
Through entrepreneurship, innovation and operational excellence InnSense wants to be the best performing partner for our customers. It is this passion that drives the organization and underlines its contribution to a long-term sustainable future.
"Quality is not an act, it is a habit
Aristoteles - Greek philosopher 384 BC - 322 BC
InnSense uses cookies to remember certain preferences and align jobs interests.